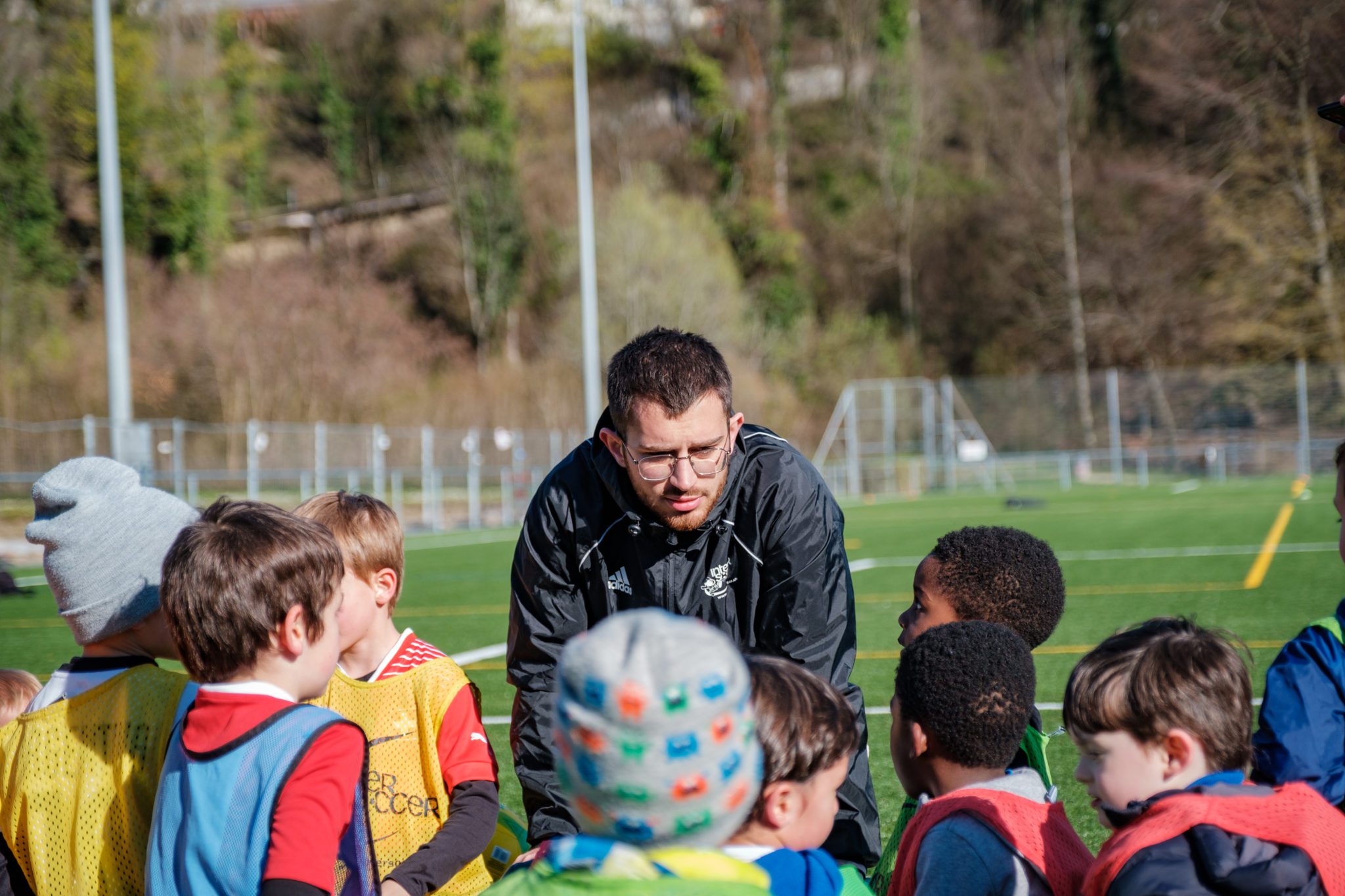 GET YOUR MONEY BACK BY SPREADING THE WORD!
Did you know that you can earn money by sharing your amazing experience with InterSoccer? By referring your friends, family, or work colleagues, you have the chance to get some cash back!
Here's how it works: for every child who joins InterSoccer through your referral, you'll receive a credit of 30 CHF. This credit can be used towards any of our fantastic Courses, Camps, or even a memorable Birthday Party! But wait, it gets even better! Once six children have joined through your referral, you'll be entitled to one Course or Camp completely FREE of charge, saving you up to approximately 500 CHF!
To take advantage of this incredible opportunity, simply make sure the person you refer books a Camp or Course and mentions your name in the referrals section when they book online. It's important to note that the referred customer must be a new customer that has not booked with InterSoccer for the last 18 months.
If you refer us to someone, remember to give us the names of your friends so that we can credit you with the amount due. If someone has already referred InterSoccer to you, don't forget to mention their name in the comments section during your online registration. It's as simple as that!
Sharing the word about InterSoccer not only spreads the joy of our programs but also helps you save a significant amount of money. So start sharing today and reap the rewards!
Check out our other promotions: Free trial, Combo offer and Family discounts.
Looking forward to seeing you out on the pitch! Any questions don't forget to ask the office at info@intersoccer.ch