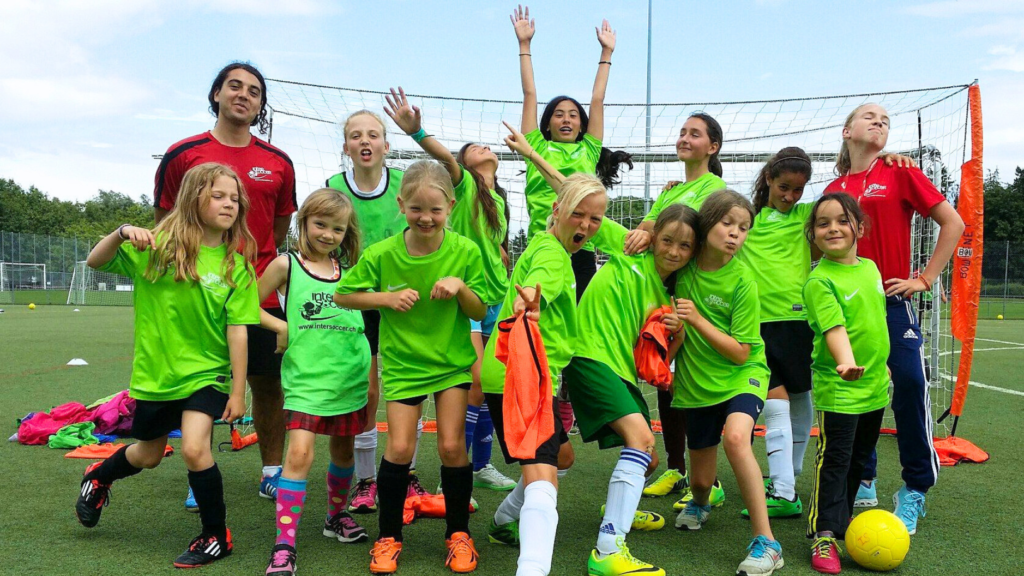 Attention All Girls!
We are excited to announce our Girls-Only Soccer Camps this Summer for ages 5-13 years old! At our camps, Girls will have the opportunity to develop their skills and passion for Football in a Fun and supportive environment.
We believe that empowering Girls is important, and we want to create a space where they can feel confident and inspired to pursue their goals both on and off the field. Our Camps are designed to provide a safe and inclusive space where Girls can learn and grow together, build new Friendships, and develop their teamwork skills.
It gets even better! We have decided to create a special promotion to encourage Girls to play Football. Use the code "GIRLS20" for 20% off our Girls Soccer Camps – Hurry, the offer ends on August 31st at midnight!
Please note that there are only Girls-Only Full-Day Camps in 7 different venues across the Geneva and Vaud, this includes:
We are excited to welcome Girls of all abilities to our Camps, whether they are just starting out or have been playing for years. Our experienced Bilingual Coaches will provide a personalised guidance to help our players reach their full potential and have a great time along the way. These Camps have always been very successful, we are more than happy to be able to continue offering them!
Join us this summer for an unforgettable experience and the opportunity to develop your football skills, build Friendships, and empower yourself!