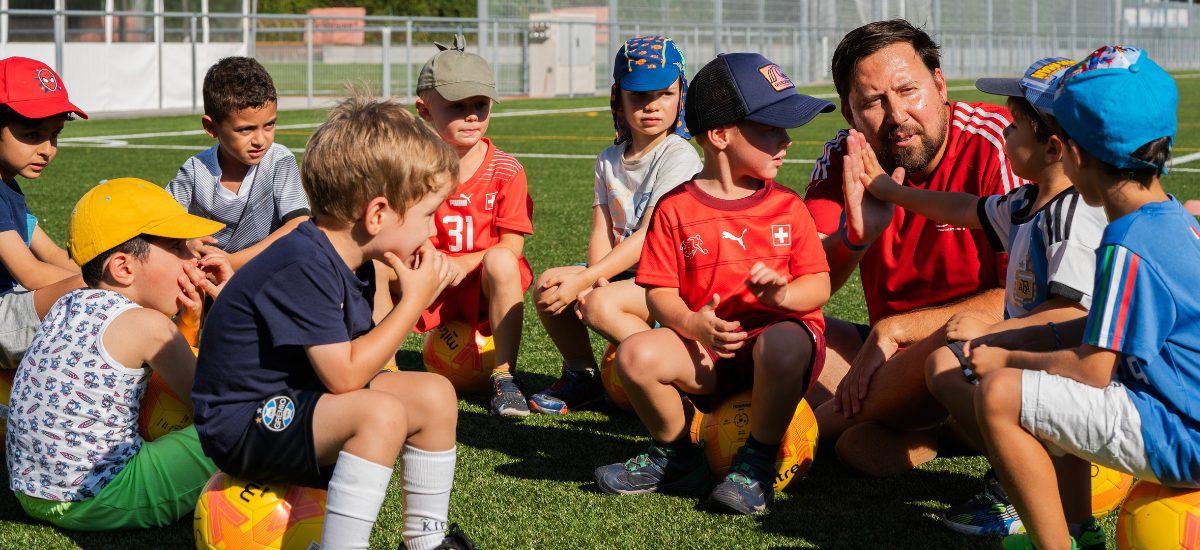 Are you looking for an autumn activity for your child during the October holidays? You have found it here with our Autumn Football Camps!
We are proud to officially announce our Camps for Autumn 2023 break! After a very successful 2022 edition which delighted the participants, our Super Camps are back in Geneva, Vaud, Zurich, Zug & Basel. Experience the Football Fun with the Autumn weather, where our dedicated coaches will show your children the ropes and the joys of the sport can bring! Our Autumn Football Courses are the right place for all these experiences!
A special promotion only for girls is also available until December 31! We created this discount to further encourage girls to get involved in football in an environment where they feel safe and included. Use code "GIRLS20" to receive 20% off our Autumn Football Camps!
Details of our Football Camps!
You can drop off your children from 8:30 a.m. (9:20 a.m. for mini-camps).
Possibility to pick up the children until 6:00 p.m. – Option to book in advance
Flexibility: Registration from 1 to 5 days
Family discounts available.
Everyone gets a medal
Hot lunches included for full day camps
We believe kids this age should have Fun, play sports, make new Friends, and develop their social skills while learning a variety of skills! Enjoy Football at its fullest !
Don't forget to add the dates to your calendar and stay tuned for more information! You will find the dates of our Autumn Camps here:
REGION
Week 1
2-6 October
Week 2
9-13 October
Week 3
16-20 October
Week 4
23-27 October
Geneva 1
Varembé
Trembley
Geneva 2
Vessy
Versoix
Versoix
Vaud
Nyon
Vaud 2
Etoy
Etoy
Vaud 3
Pully
Pully
Basel
Rankhof
Bachgraben
Zurich
ICS 1 Day
(6 Oct)
Seefeld
Seefeld
Zurich 2
ZIS
Zug
Cham
ISZL