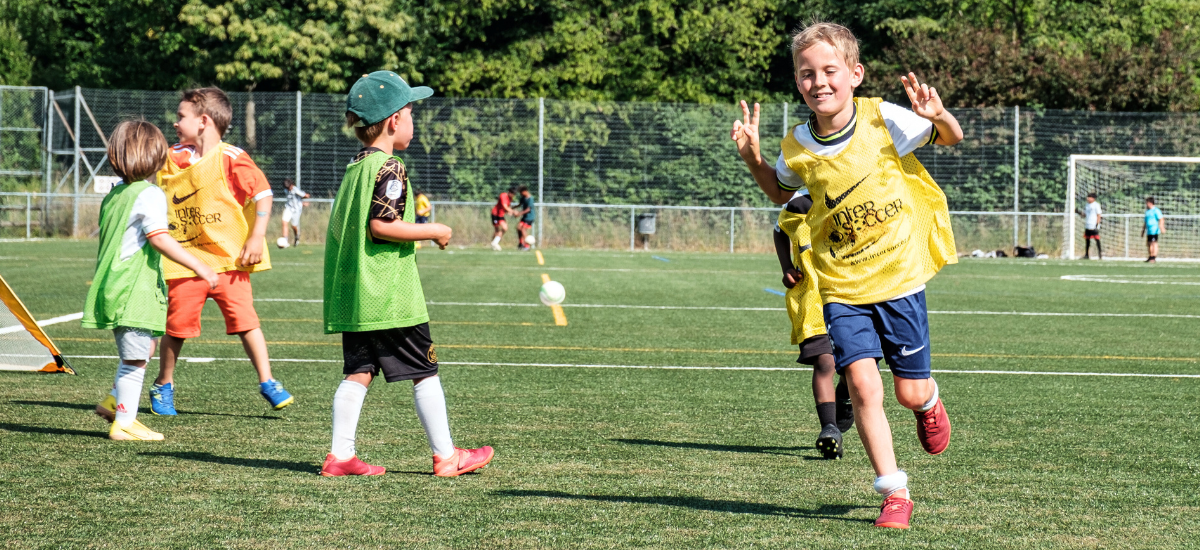 Calling all young athletes! As autumn arrives, so does the excitement of InterSoccer's Autumn Football Courses. Open to girls and boys aged 3-12, these courses promise a nurturing, skill-boosting, and fun-filled experience.
Football is for all
At InterSoccer we believe that Football should be for everyone that's why our Autumn Football Courses are designed to cater for all skill levels, from newcomers to seasoned players. In this supportive environment, every child's progress is celebrated and guided at their own pace.
Unforgettable Moments
This autumn, our bilingual and enthusiastic coaches will be bringing the football magic to Zug, Zurich and Basel. We've carefully selected venues that will ensure an extraordinary experience, both on and off the pitch so together we can create unforgettable moments.
Crafting Skills, Building Values
As Switzerland's premier Grassroots Football provider, InterSoccer's legacy of nurturing future stars continues to shine. Our Football Courses are a blend of skill-building and character development. Our training programs are guaranteed to transform learners into confident players while nurturing Teamwork and Fair play.
Enrol Now and Score Your Spot!
Don't miss out, enrol today so your child can experience the excitement, team spirit and fun of Football in a safe and inclusive environment. Don't forget you can also score a free trial and make great saves with our combo offers.
Check our course availability below: