CELEBRATE WITH INTERSOCCER HOSTED BIRTHDAY PARTY
If you want to please your child and it is soon his birthday, InterSoccer offers you the ideal formula !
Anniversaries with InterSoccer is a 100% football party, it's the best way to celebrate your birthday !
Our birthday parties can be totally customised to your needs !
Possible at any time of the year – even in winter – thanks to our great indoor facilities, you can choose to party in the cantons of Geneva, Vaud, Basel, Zurich, Zug or Lucerne !
WHAT WE OFFER 
A tailored, fun party for boys & girls of all abilities, all ages welcome from 3 yrs+

Enjoyable soccer games* with focus on children having the perfect time : skills & techniques, fun games and matches.

Great coaches with experience in children's football

Equipment, such as balls, vests, etc

1 medal / 1 t-shirt for the birthday child

A safe and friendly environment
The Standard time is 2 hours (longer time can be arranged).
Program :
To begin with, every child's party kicks off with a fun warm-up session, followed by some exciting games.

After that, they will split into teams & take part in a fun mini-tournament.

Finally it's time for the big InterSoccer Match !
A party children won't forget !
*Please be advised, at this time we are not offering multisport parties.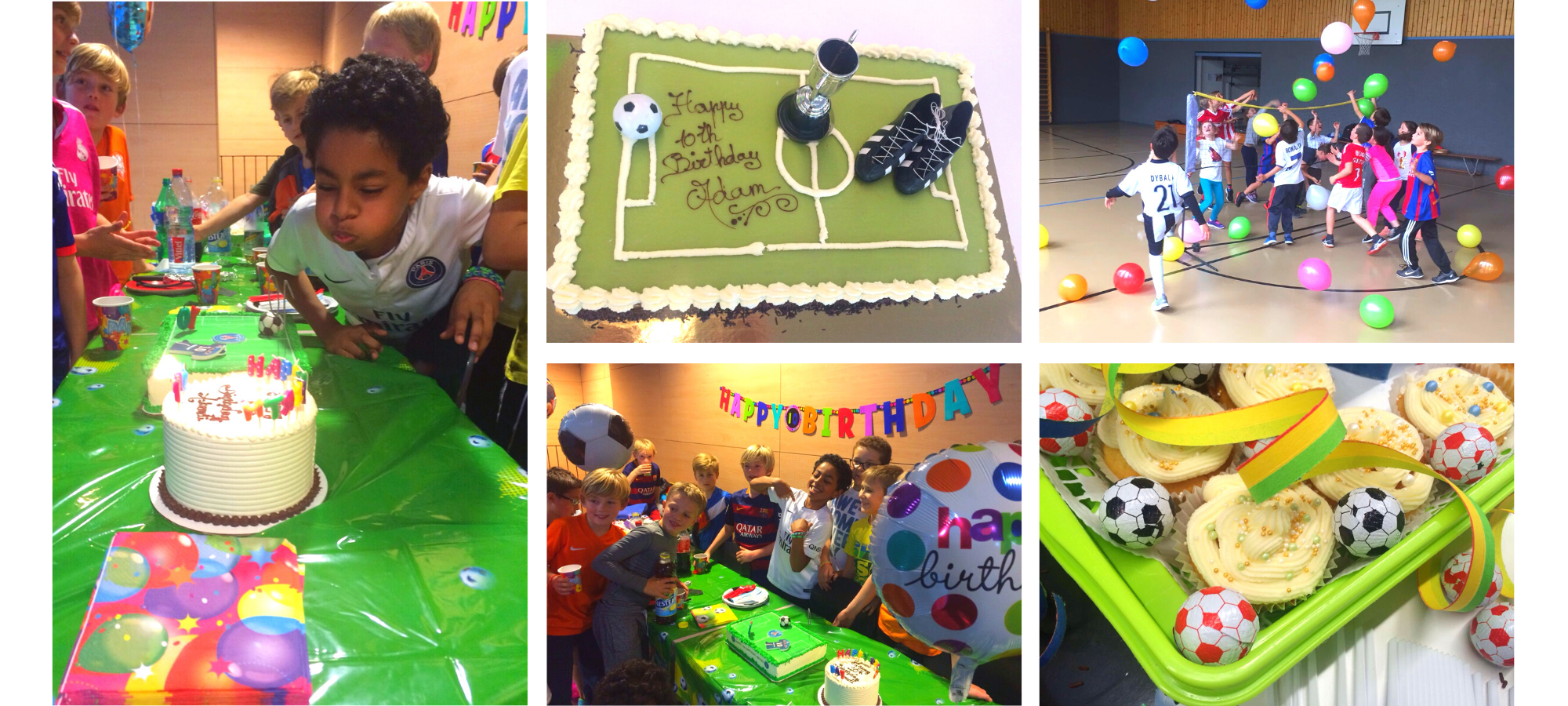 FOOD & GIFTS
All parents can bring their own food/cake/gifts. In this case, it would need to be eaten in the changing room or outdoors (depending on venue).
However, a break can be taken or the party can finish 10 minutes before end for cake & snacks, if requested.
InterSoccer offers 1 medal & 1 t shirt for the child celebrating his birthday only. Additional medals (CHF 10) & t-shirts (CHF 30) can be provided, if requested.
BIRTHDAY PARTY COSTS
Participants :
The cost is CHF 30 per child for 2 hours (CHF 40 per child for 3 hours).

The minimum party fee is CHF 360, equal to 12 children, for 2 hours (and CHF 420 for 12 children, during 3 hours), NOT including venue hire.
Please note that the minimum party fee will still be CHF 360, even if the party hosts less than 12 children. (and CHF 420 for 12 children, during 3 hours), NOT including venue hire.

There is a 10% discount for over 35 children.

Venue :
Generally venue hire is approx CHF 60-100/ph, depending on availability. However not all our facilities allow birthday parties.

Parents can book their own venue if that is preferred and if accessible to our coaches.
Please note that some region, venues are more difficult to book for InterSoccer. In that case, parents will need to book though the town.


Booking :
The date of the party has to be set at least 4-6 weeks in advance.

Party numbers need to be confirmed at least 1 week prior to the party (coaches need to be confirmed depending on how many children will be present).

Payment :
The final invoice will be sent after the party, with payment due within 14 days.

More Information about our Birthday parties :
> Birthday Party Information (full details of what an InterSoccer party is)
> Birthday FAQs
> Terms and Conditions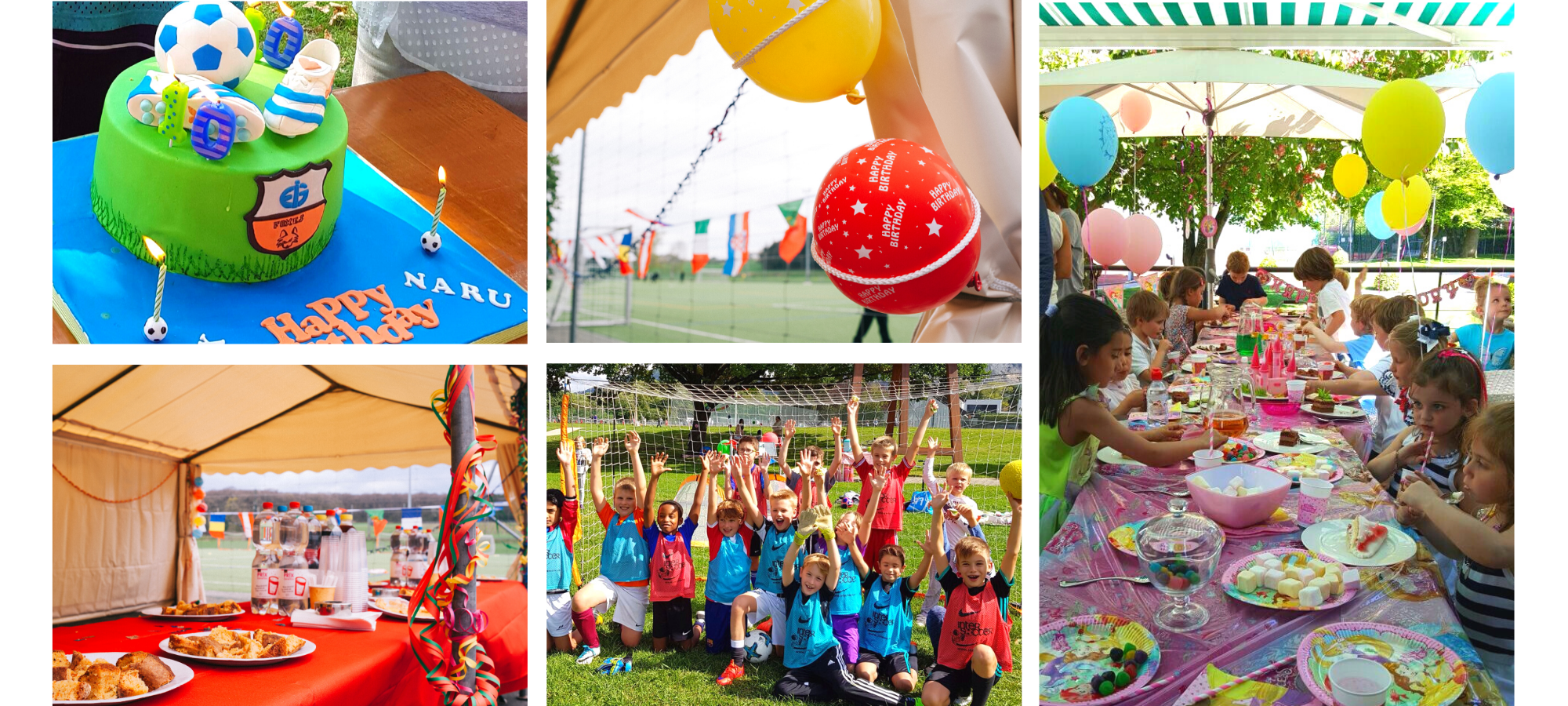 Inscription