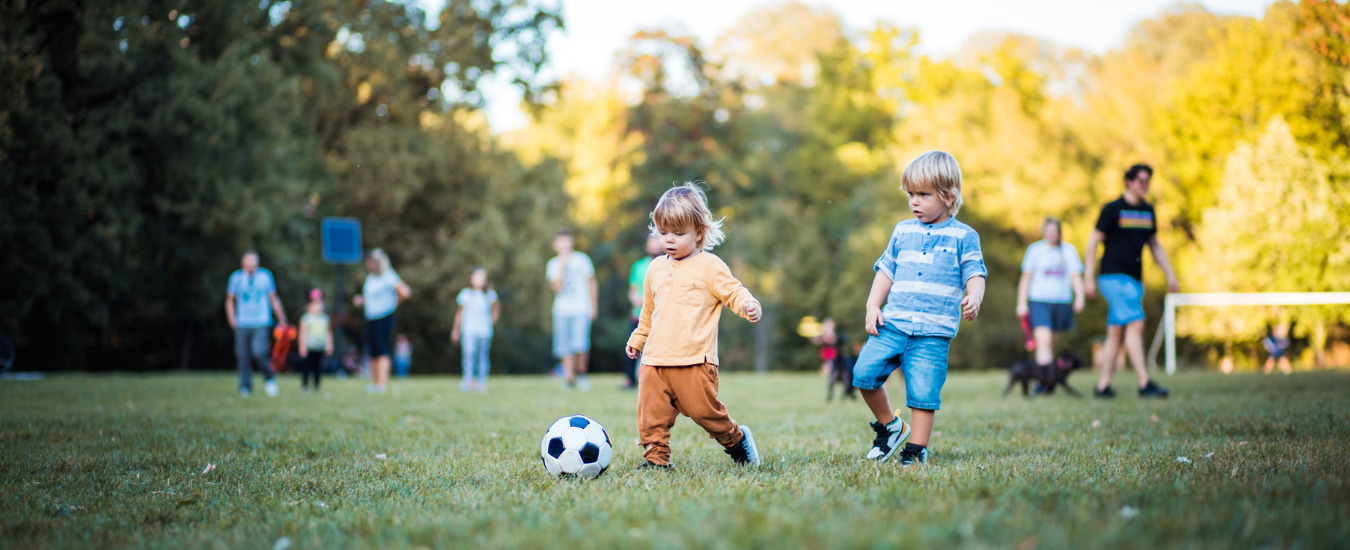 Do you want to see your child taking his first steps in football? There is no age to start football.
Offer him the opportunity to participate in one of our Tot Soccer Courses with InterSoccer! He will discover collective training with qualified coaches.
Geneva – Versoix – Zug – Zurich
Tot Soccer Courses are a great introduction to the sport for Boys & Girls aged 2-3 of all abilities.
Toddler football courses are a fun and engaging way for toddlers and children to develop skills for life, giving them a positive introduction to the world of sport and exercise. The classes are fun, focusing on developing a child's communication and language, physical development and personal, social and emotional skills. Children develop a foundation of social skills while getting used to the ball and learning how to kick with confidence.
Essential football skills will begin to take shape: dribbling, changing direction, stopping the ball. See your child grow in confidence and being part of a team.
Spend an unforgettable moment with us! They will make them develop their talents but also their passion for football. Sport and football participate in the development of the child very early. It allows them to have better coordination of movements.
All Tot Soccer lessons last 45min. The schedules and days of training depend on the region chosen.
 Courses run throughout the year, during school term, and are;
45 min. sessions.
Qualified international coaches providing professional & fun activities, and;
A lot of fun games developing children's coordination, movement & communication skills, as well as;
Stimulating coaching topics every week.
A friendly & safe environment with First Aid qualified coaches.
Our Courses are generally in English, but most coaches are bilingual and can speak French or German as well, and;
A FREE TRIAL session is possible to get a feel for what our courses are all about!
INFORMATION FOR PARENTS
A parent/guardian must attend the course until the coach states otherwise!
Parent's participation in the course with their child is very important for the success of the course & the child's development. It's also a perfect chance for the parents to participate in their child's development.
How to join?
Payment to be made via Book Online before the start of the course, to guarantee your place and receive the best rate per session.
If a parent misses the Book Online deadline, then the pitchside payment (higher fee) should be paid by BANK PAYMENT (receive from coach or office) to secure your place.
Please see FAQ's for more info or the VENUES page for all venue locations.
What to bring?
Print out the Book Online Confirmation and bring it on the first day.

Soccer boots for grass pitches or sport shoes, and;

Sports shirt/top, shorts or tracksuit bottoms, as well as;

If courses are indoor -during winter, please bring indoor sports shoes & make sure they are clean and non-marking.

Water bottle.

Hat & gloves advisable in cold weather -if outside, and;
Warm rain jacket -if outside, as well as;

Hat/Caps & sun cream should be worn during warmer weather when outside.
Please label all clothing/equipment that your children bring.
For younger children, please make sure your child has been to the toilet before the start of the course.
Tot Soccer Course Times –
Please select your desired season & location