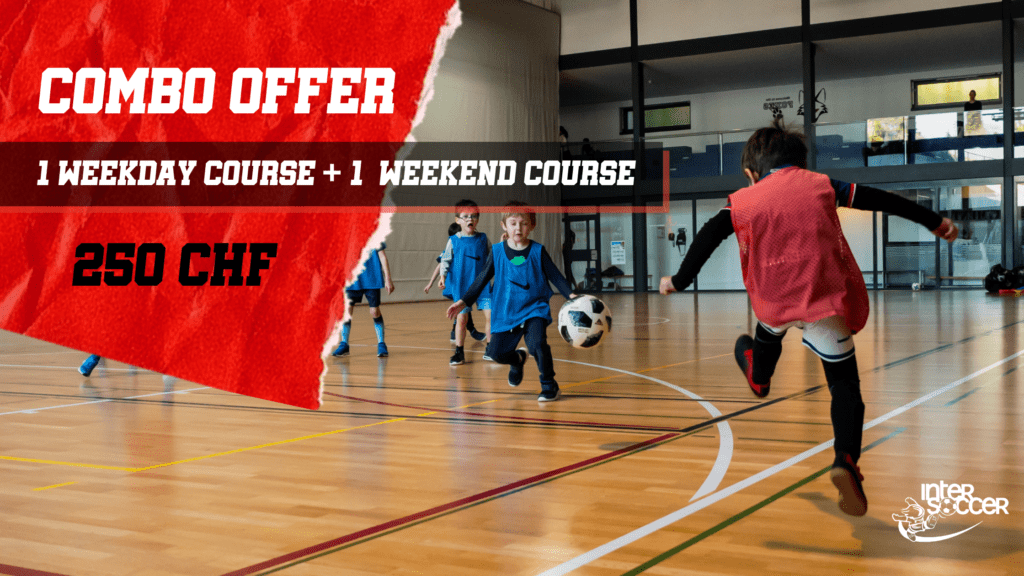 Brilliant!!
We shall present you our new Combo Offer!
It consists of 2 Courses(1 weekday + 1 weekend) for only 250chf. This Offer will only be valid for Winter Courses.
Example.:
1 After School Course (weekday) in Geneva (150chf) + 1 Fun Footy (weekend) in Geneva (170chf) would be 320chf.
Not with our Combo Offer!!
All Locations are available.
Geneva, Lausanne, Zurich, Basel and Zug.
Interested in our Offer? Don't wait any longer..
Book Online HERE or contact info@intersoccer.ch to let us know if you have any questions, we are always happy to help you.