Experience InterSoccer's Full-Day Soccer Summer Camps in Geneva, Vaud, Basel, Zurich & Zug. Our Full-Day Summer Camps are ideal for young players (Boys & Girls aged 5-13 years old) of all abilities.
InterSoccer's Summer Camps are all about having Fun, making Friends, playing Football, and making memories that will last a lifetime! Not only do children practice a sport but also learn about Fair-Play and improve their technical, coordination and soccer skills.
Every Friday, during our camps, we organize FUNKY FRIDAY >>> all the children and coaches dress up, play and participate in a costume contest!
Furthermore, Camps are led by experienced, qualified and bilingual coaches. Exercises are differentiated to provide an opportunity for players of all levels and abilities to challenge and develop themselves all in an adapted rhythm.
Moreover, groups are organized by age with kids ranging from 5-13 years old, boys & girls alike.
Junior Full-Day Camps (5-9 years)
Academy Full-Day Camps (10-13 years)
What we offer:
Early drop off from 08h30
Late Pick-up until 18h00 – Option to be booked in advance
Flexibility: Registration from 1 to 5 days
FAMILY DISCOUNTS available
Everyone has a medal
A certificate of participation in the Summer Camps
A T-Shirt offered from 3 days of camp
Lunch is provided for the full day camp
Locations & Schedule of our Full-Day Soccer Summer Camps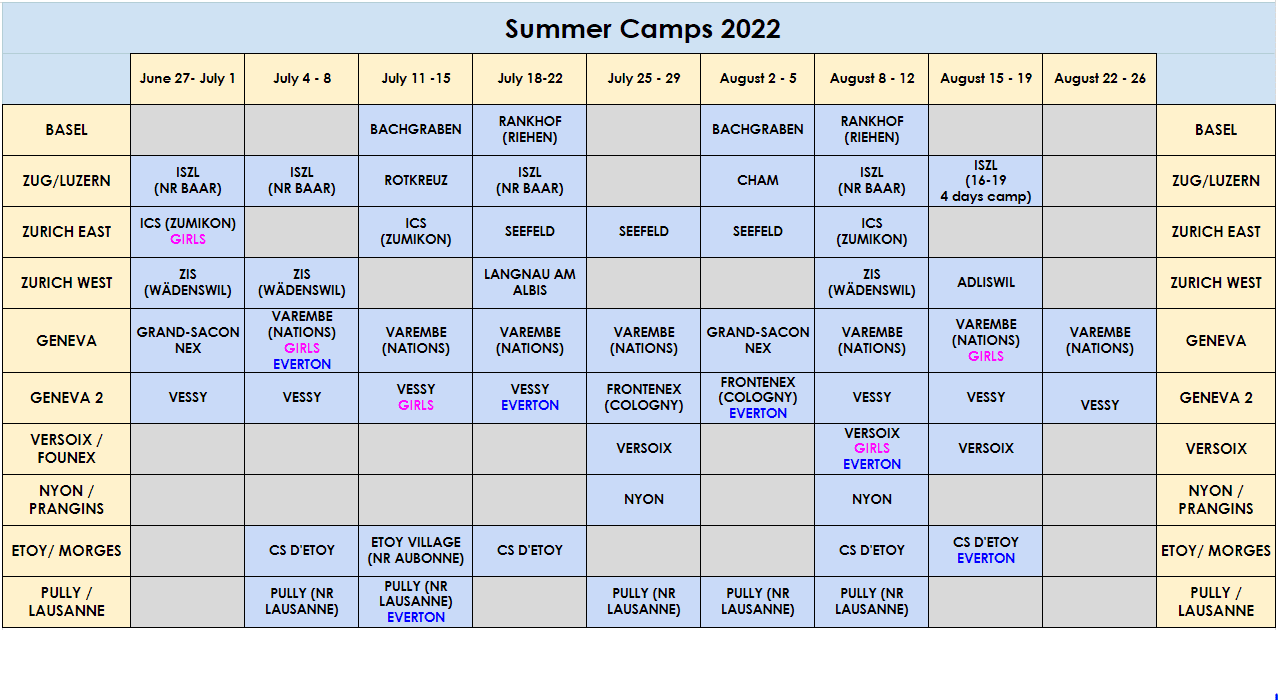 Click on the Registration Link below to secure your spot.