Fantastic news! Our Autumn Football Courses already start next week in Basel and in 2 weeks in Zurich and Zug.
After a hard day at school, children need to relax, recreate and have fun. Our Autumn Courses are for those who want to have Fun while discovering new challenges. It is a Fun and competitive introduction to Football for Boys and Girls aged 3 to 12. At InterSoccer we offer lots of Fun games, while working on children's movement and co-ordination, teamwork, sportsmanship in addition to fantastic matches and tournaments.
Children of all levels will be challenged in a variety of traditional and progressive exercises that aim to develop each child's skills and understanding of the game.
Other major benefits:
Training sessions throughout the year
A friendly and safe environment with qualified first aid coaches.
Bilingual coaches (English, French or German)
Available Referal Option & Family Discount
Take advantage of a great deal with our Combo Offer.
So what are you waiting for to book and join our team?
Here is the schedule for our Autumn Football Courses: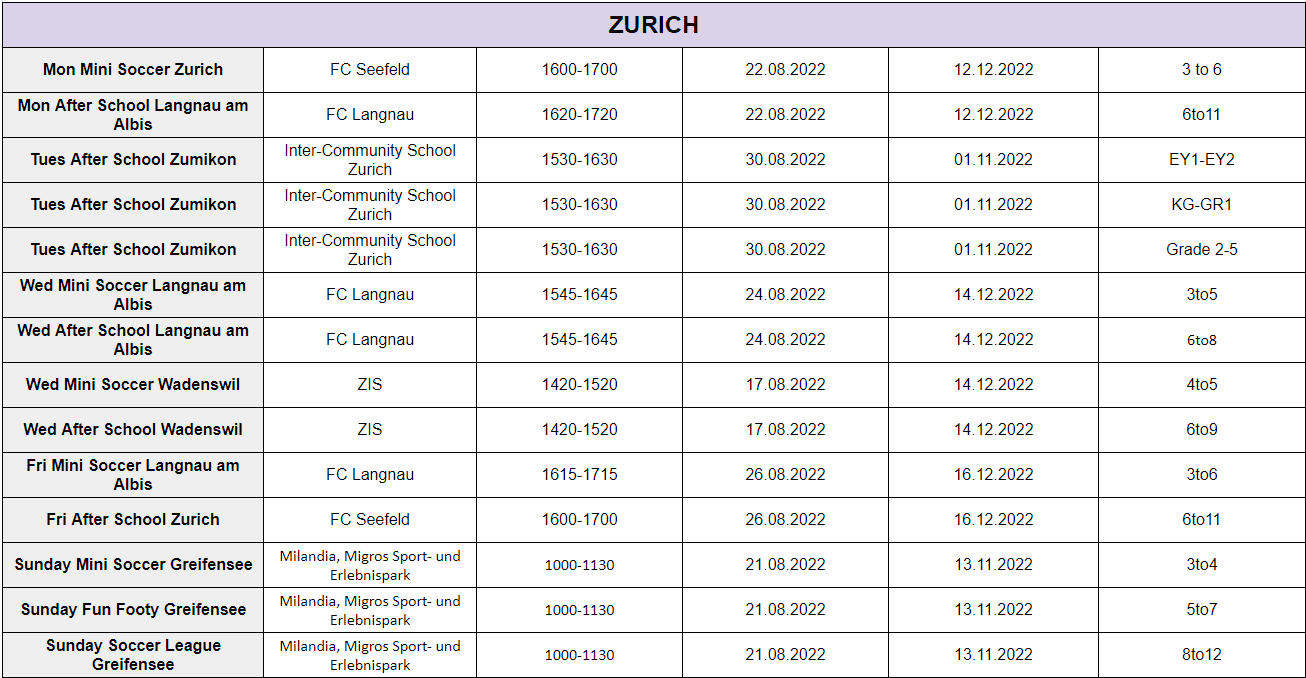 Finally, please click here to find the schedule of all our Autumn Courses. We also offer Football Courses in the cantons of Vaud and Geneva.