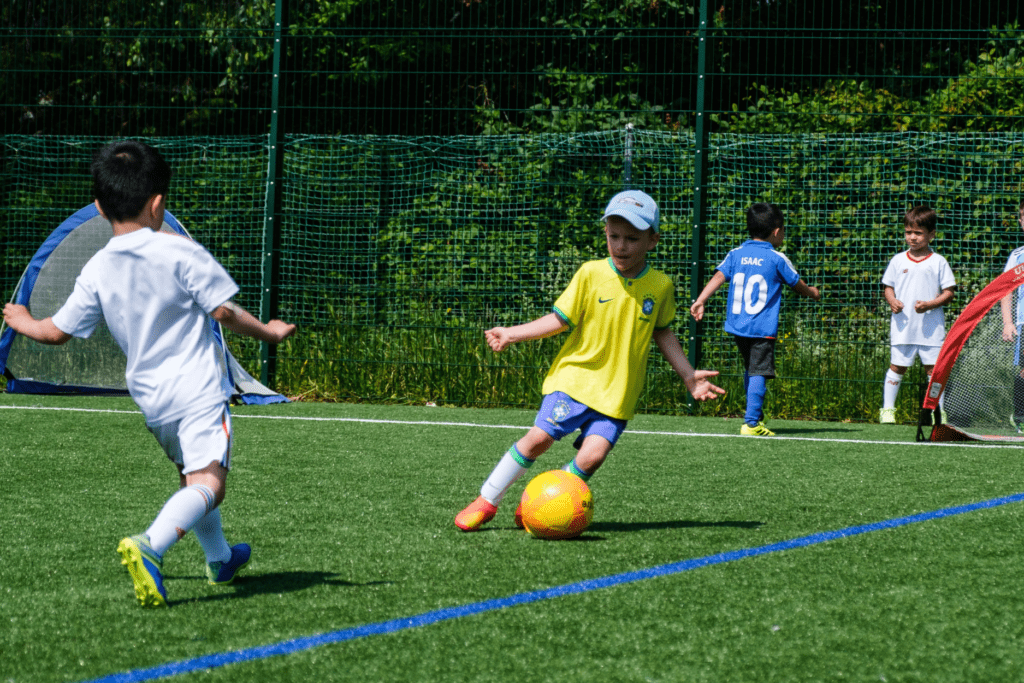 Come and witness the magic of our Summer Football Camps 2023!
Are you ready to kick off an unforgettable summer filled with fun, skill-building, and endless excitement? Look no further than our Summer Football Camps! Whether your child is a tiny tot eager to discover the joys of the beautiful game or a seasoned player looking to take their skills to the next level, we have the perfect camp experience tailored just for them.
For our youngest football enthusiasts, aged 3 to 5 years old, we offer our Half-Day Mini Camps. Designed with the utmost care and attention, these camps provide a safe and nurturing environment where our little stars can begin their football journey. Our experienced coaches focus on developing fundamental skills through interactive games, imaginative drills, and loads of fun activities. We prioritize their enjoyment and help foster a love for the game that will stay with them for a lifetime.
Boys & Girls aged 5 to 13 can join our action-packed Full-Day Camp ! Regardless of their abilities or experience level, our Camps caters to players of all skill sets. Our expert coaching staff is dedicated to creating a supportive atmosphere that encourages growth, confidence, and camaraderie among participants. From honing technical skills to enhancing tactical awareness, our comprehensive curriculum covers every aspect of the game. And of course, we sprinkle in plenty of friendly matches and exciting challenges to keep the energy levels high!
At our Summer Football Camps, we believe in the power of sports to teach invaluable life lessons. We instill the values of teamwork, respect, and perseverance, promoting a positive environment where every child feels included and valued. Friendships are forged, memories are made, and a sense of achievement is celebrated by each and every participant.
So why wait? Secure your child's spot in our Summer Football Camps today. Our team is ready to deliver a fantastic experience that combines the joy of football with personal growth, skill development, and lasting friendships. We can't wait to welcome your child to our football family!