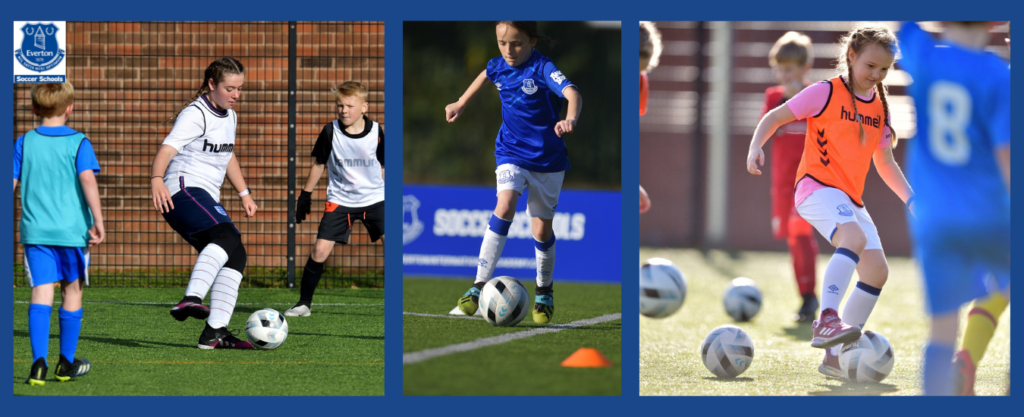 InterSoccer is partnering with English Premier League team Everton FC this season, bringing the best ever Football Summer Camps in Switzerland. Everton FC Girls Only Summer Camps will take place from July 4th to July 8th, in Geneva (Nations). The children will be trained by UEFA B coaches, flown directly from Everton FC.
At InterSoccer, we always had Girls-Only Summer Camps. This time, we also propose Girls Only Everton Summer Camps. Girls can't be spared from one of our most important Camps of the year.
For this Special Everton FC x InterSoccer Summer Camps, we have a special coach from Everton to train the Girls. Her name is Stacey McMahon, she is a UEFA B qualified coach, meaning that she has the best requirements for coaching children under 16 years old.
For 5 years, she has been coaching with Everton FC, and she has 10 years of experience in coaching a variety of age groups, from the under 5 (U5) up to the 16 years old, in the USA, UK and the UAE. Therefore, she will be the best fit for Gils-Only Summer Camps as there are some benefits of having a female coach such as: helping build the confidence of young girls; a female coach can also make good role models for the young girls, and finally, women are usually good teachers.
Our Girls-Only Summer Camps will take place on the week of July 4th at Centre Sportif de Varembé (nr Nations) in Geneva.
Advantages of Everton FC & InterSoccer Girls-Only:
Flexible booking from 1 to 5 days
Bilingual Coaches
Hot lunches for Full-Day campers
Medals, Football T-Shirts & certificate of participation
Everton FC certificate of participation
Early drop-off possible: from 8:30
Late pick up at the end of the day (till 6.00 pm)
FAMILY DISCOUNTS available
We are partnering with Everton FC, and we still have the same four values, we play Football for Fun, with Friends in a Fairplay manner.
So let's go Girls what are you waiting for?