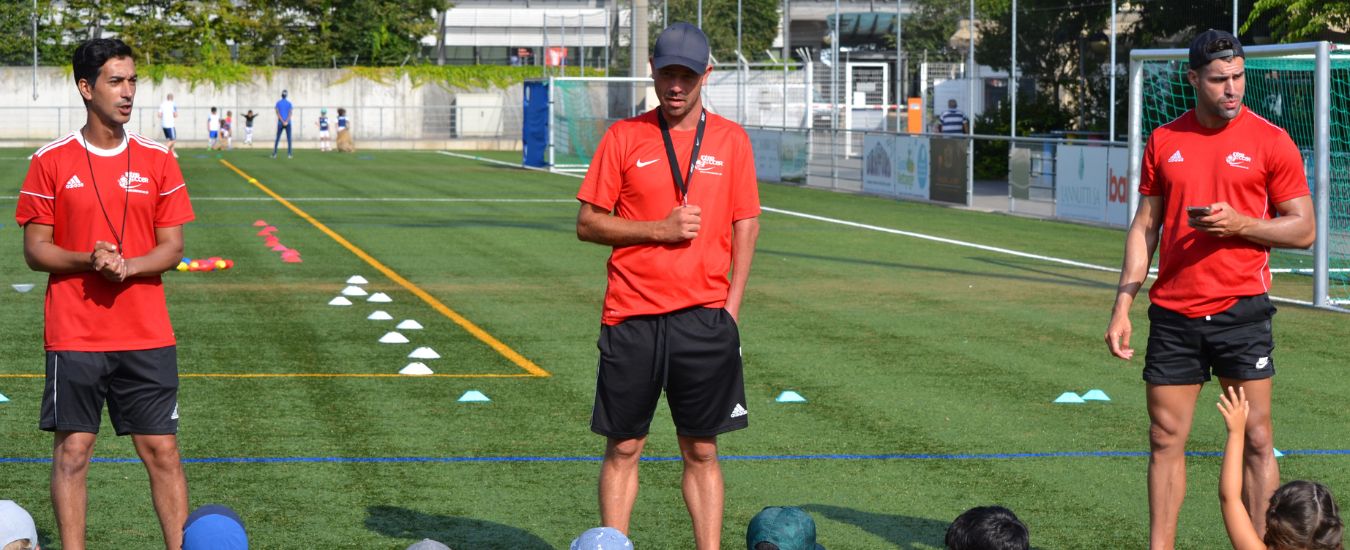 At our Football Camps and Courses, we prioritize having a team of dedicated and experienced coaches for football coaching. They will ensure a safe, fun, and engaging environment for children to learn and play the sport. That is why we take pride in our team of passionate and bilingual coaches who are committed to ensuring that every child has a positive experience.
Our coaches are not only fluent in both English and French/German, but they are also all first-aid trained. Your child's safety is their top priority and they have the knowledge and skills to handle any situation that may arise. Our coaches go above and beyond to make sure that every child feels comfortable and supported while participating in our football camps or courses.
With years of experience in coaching kids, our coaches have developed a football coaching style that is tailored to each child's individual needs. They understand that every child is unique, with different abilities, strengths, and weaknesses. Our coaches work hard to ensure that every child has fun while learning and developing their soccer skills. They create a supportive and inclusive environment where every child feels valued and encouraged to do their best.
Our coaches are passionate about soccer and dedicated to helping children develop a love for the game. Soccer is not just a sport, but a way to learn important life skills, such as teamwork, leadership, and perseverance. They instill these values in every child who participates in our camps/courses, helping them grow and develop both on and off the field.
Overall, our team of passionate and bilingual coaches is what sets our Football Camps/Courses apart. They are dedicated to providing a safe, fun, and engaging environment for all children to learn and play football. Your child is in good hands with our team of experienced and dedicated coaches. We can't wait for them to join us on the field!
Check out our Easter/Spring Holiday Football Camps planning here.
Click here to have an overview of our Spring/Summer Football Courses planning.