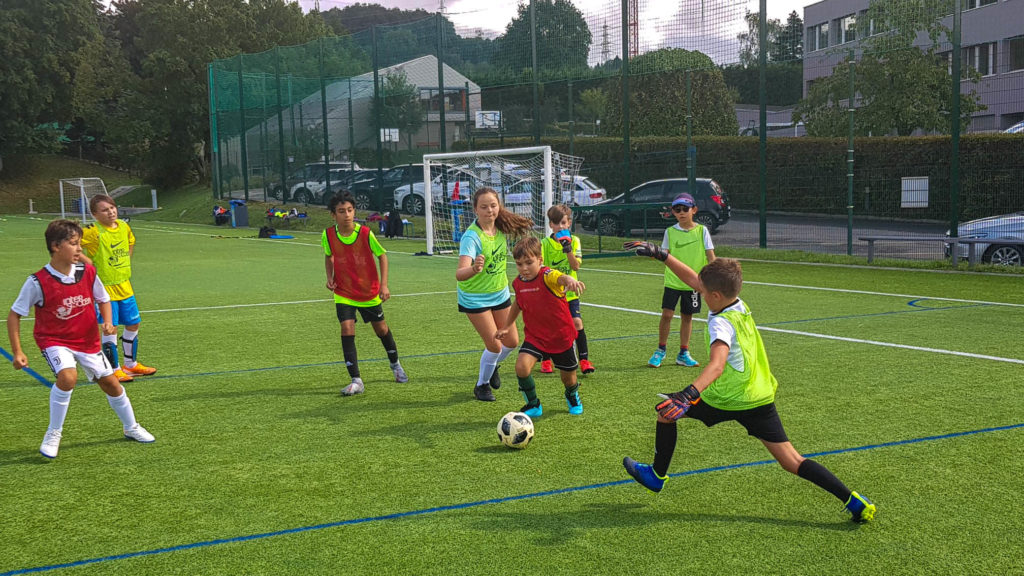 Looking for an activity for your Child during the Summer Holidays? You'll probably be convinced by the 10 reasons to join our Summer Football Camps!
1. Great Coaches
InterSoccer's fantastic Coaches are well trained & First Aid certified, as well as many which are bilingual. You can rest assured that your Kids are in great hands throughout the day.
2. We put the F in Fun, Friends, Football & Fair Play
Our Summer Football Camps are perfect for Boys & Girls ages 3 to 13 years old of ALL abilities, they are Fun for everyone, a great chance to make Friends, play lots of Football & learn about Fair-Play.
3. Early drop off
Working Parents, we've got you covered! A supervised drop-off is possible from 08:30 am onwards for Full Day campers & 09:20am for the Minis (mornings only). Full-day Camps run till 17:00 and Minis run till 12:30.
4. Great flexibility
Our Summer Football Camps offer great flexibility! Join a Camp for one, several days, or even the full week! If you want a day off Camp or a long weekend, or even see if your Children like the Camp, just book for what you prefer!
5. Fantastic Fun Coaching Program
Boys & Girls of all abilities whether club or a new player can have a blast with fun games, skills & technical sessions plus lots of fun small-sided matches & tournaments.
6. Great Value
All of our Summer Camp participants will receive an amazing medal, a InterSoccer Football T-Shirt & a certificate at the end of the week! Along with that, all of our full-day campers will receive a hot lunch!
7. Late pick-up
Working Parents, we have you covered again! We offer a supervised pick-up possible until 18:00!
8. The opportunity to learn English
If you want your Child/Children to learn or practice their English, this is the perfect setting! While all of our Camps are typically taught in English, all of our Coaches are multilingual & can speak a variety of languages such as German, French & many more!
9. Hot Lunches
At a variety of locations, we offer amazing hot lunches for our full-day campers! We cater to our campers, meaning that if your Children have any allergies or specific diets, we try our absolute best to cater towards those! It also saves you, parents, from needing to make any lunches & there is always amazing food being catered!
10. Family Discount
We offer an amazing Family Discount for those of you who are thinking of enrolling more than one Child to our Camps! More information about the Family Discount can be found here!
Now that you have 10 great reasons to join us at our Summer Football Camps, here is some more information about the Camps!