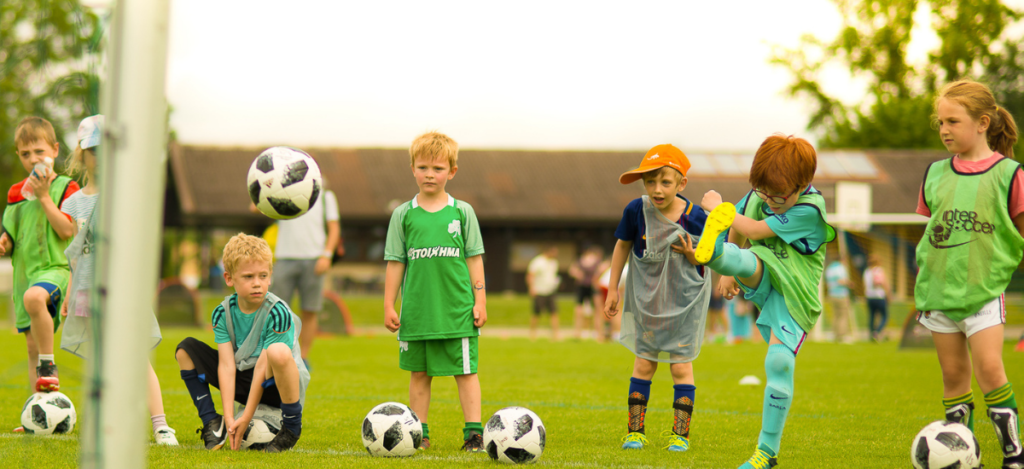 It's time for your child to find an after-school activity. Sport has many strengths and one of the most common is soccer. If your little one wants to get started, here's what you should know about the benefits of playing soccer!
Soccer is a team sport. Like any team sport, soccer helps develop team spirit and respect for others. Young people learn to celebrate their victories as well as to stay united after a defeat. On the physical side, it improves endurance because it involves running a lot. During a soccer match, the whole body is involved.
In ball sports, players are constantly on the move and have to pay attention and consider different environmental factors. This type of team sport therefore strengthens your child's attention and ability to concentrate.
What are the main benefits of playing soccer?
| | |
| --- | --- |
| | Fun: Having fun is what youth football is all about. Yes, it is possible to have fun even if  you are having a losing season. Throw in a  fun activity or two during the practice week to change things up. This will allow kids to enjoy themselves and it will keep them  interested in the sport. |
| | Team spirit: By playing as a team, children learn to play with each other. They will thus learn the values ​​of sharing, mutual aid, and solidarity which will be useful to them. |
| | The Strategy: Soccer is not all about physical endurance. It's also about mental strength. In order to achieve common goals, strategies must be applied and plans of attack set up. |
| | Endurance: Soccer is a complete sport, which promotes the physical development of children. Regular matches and training help improve cardiac and respiratory capacities. |
| | Agility and dexterity: The development and acquisition of coordination are fundamental elements of the growth process. The challenge for the children is to synchronize different complex body movements to finalize the desired action. |
The specifics of a session for the youngest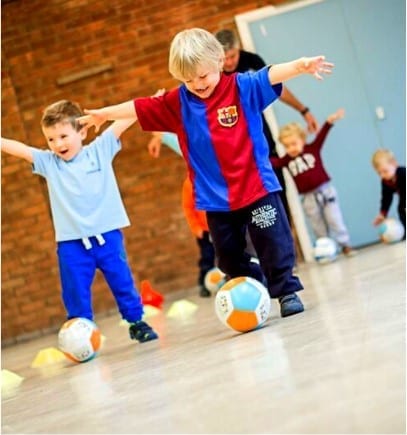 There is no age to start football. It is possible to register your child at the age of two in Tot Soccer courses.
Classes can be regular and last over a season, on weekends, or occasional during school holidays from three years old and above.
Children and teenagers are divided into several categories, depending on their age. This ensures real progress. Supervised by an educator, they first learn the rules of football and basic techniques through mini-games, then gradually move forward in mastering more technical moves and sequences of actions.
So if your child shows an interest in going beyond the simple practice in the playground, why not enroll Her/him in our Soccer courses.