It's time for your children to find an extracurricular activity. You can join our Summer Courses on week days or on weekends!
Intersoccer offers courses for all levels for Boys & Girls aged 3 to 12 yrs old ! Courses will start in the following regions: Geneva, Versoix, Mies, Nyon, Etoy, Lausanne, Basel, Zug, Cham, Zurich.
Football has many advantages for your children: outdoor activity, learning respect and team spirit, development of endurance, strategy and coordination. Moreover, your Children will find in this activity everything they need to develop.
So what are you waiting for to book your places and join our Team?
You can still book your Summer Courses online at this link, or you can write an Email to info@intersoccer.ch.
Here is the planning of our Summer Courses:
GENEVA :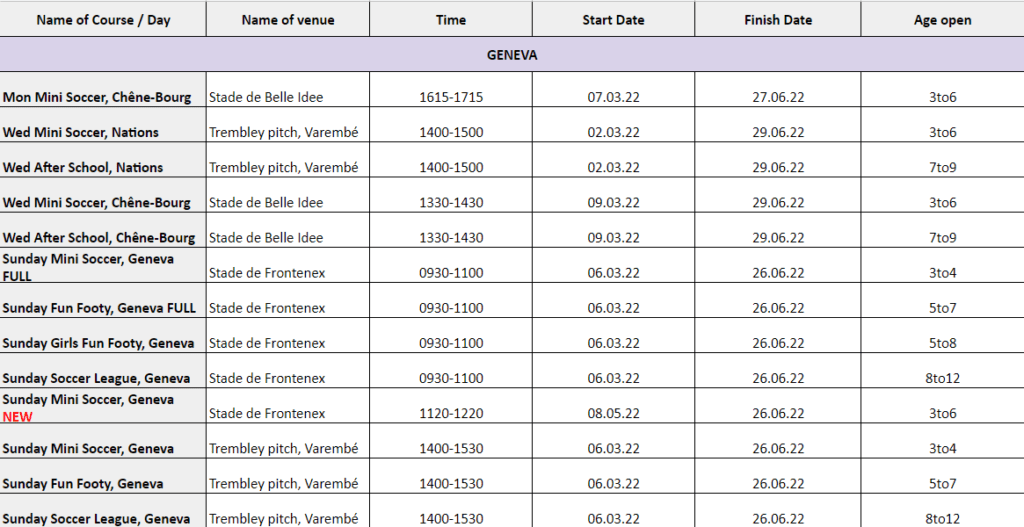 VERSOIX/MIES :

NYON/ETOY :
LAUSANNE :
BASEL :
ZUG :
ZURICH :
You can benefit from Family Offers and Free Trials.
Don't hesitate and come and join our team. For all questions and information please contact info@intersoccer.ch.