A party that the children will never forget! We are here to make it possible.
Let us take away the stress of organizing your child's birthday party. We do parties for Boys & Girls aged 3-13 & higher for ALL abilities.
Our coaches will take your guests through a whirlwind of fun, games, competitions and challenges providing you and your child with a memorable party.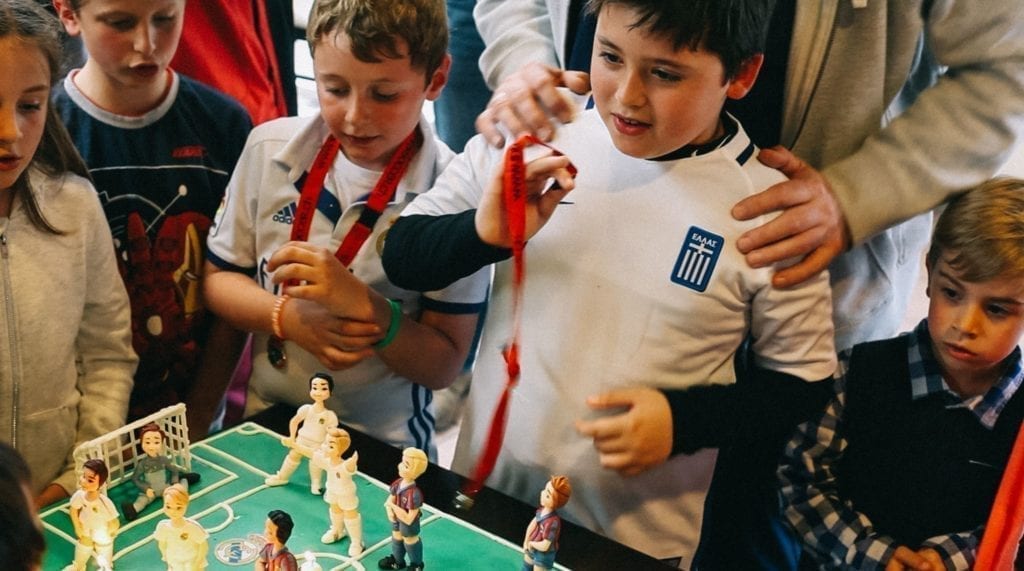 We can run your child's football birthday party in your local outdoor park or we can put you in touch with some of the venues we work with. Coaches will provide all the equipment and supervise your guests.
What an InterSoccer birthday party can offer you
Every party kicks off with a fun warm-up session, followed by fun soccer games before the main event, the InterSoccer Match
Football or multisports, make your choice!
Then it's time for special prizes with the lucky birthday child presented with a special InterSoccer gift & medal
The Standard time is 2 hours (longer time can be arranged). Our birthday parties can be totally customized to your needs! Make your child's birthday a special one.
Contact: info@intersoccer.ch or fill in the form below to discuss all the possibilities for your children.