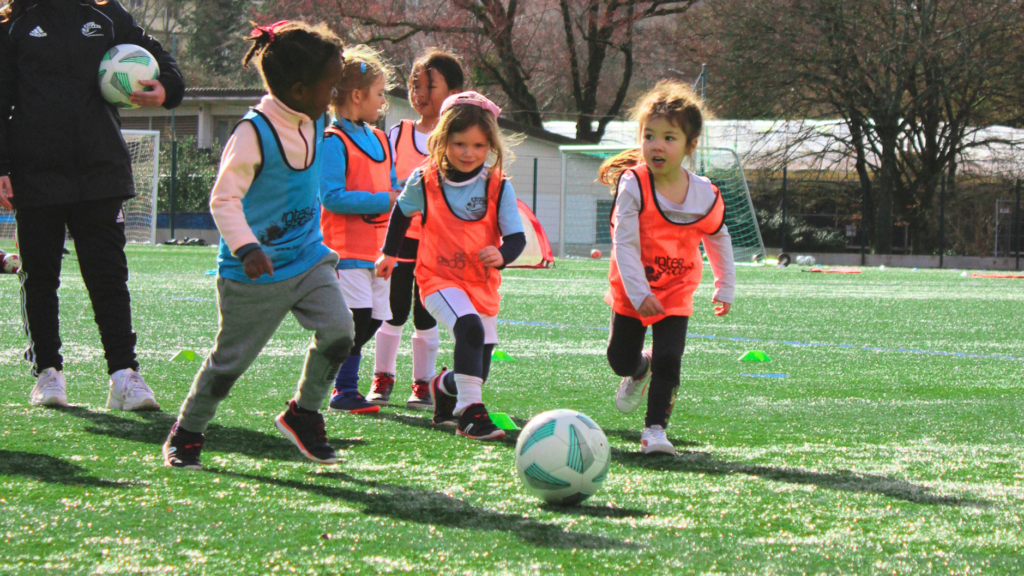 Welcome to our Girls-Only Summer Football Camps in Geneva and Vaud! We are thrilled to offer an incredible opportunity for girls aged 5 to 13 to embrace the beautiful game in a safe and inclusive environment.
At our camps, we believe in empowering young girls through the power of football. We understand the importance of creating a space where girls can express themselves freely, build confidence, and foster a love for the sport. That's why our Girls-Only Football Camps are designed exclusively for girls, providing a supportive atmosphere where they can thrive and grow both on and off the field.
Throughout the summer months, we have carefully crafted seven unique camps that cater to different age groups and skill levels. Whether your daughter is a beginner taking her first steps in football or an experienced player looking to refine her techniques, our camps have something special to offer for everyone.
Our dedicated and experienced coaching staff are passionate about promoting gender equality in sports. They create engaging training sessions that focus on skill development, tactical understanding, teamwork, and most importantly, fun! Our coaches serve as role models, inspiring girls to chase their dreams and showing them that the sky's the limit when it comes to their potential in football.
Our Girls-Only Football Camps have proven to be transformative experiences for countless young girls. Beyond the technical and physical aspects of the game, our camps foster lasting friendships and a sense of belonging. Girls are encouraged to embrace their unique strengths, develop leadership skills, and grow into confident individuals both on and off the field.
Join us this summer for an unforgettable experience at our Girls-Only Football Camps in Geneva and Vaud. Let's empower your daughter to become the best version of herself in a vibrant, supportive, and inclusive environment. Together, let's break barriers and create a new generation of female football stars!